GDAX Review: Is Coinbase Pro Worth It?
September 1, 2021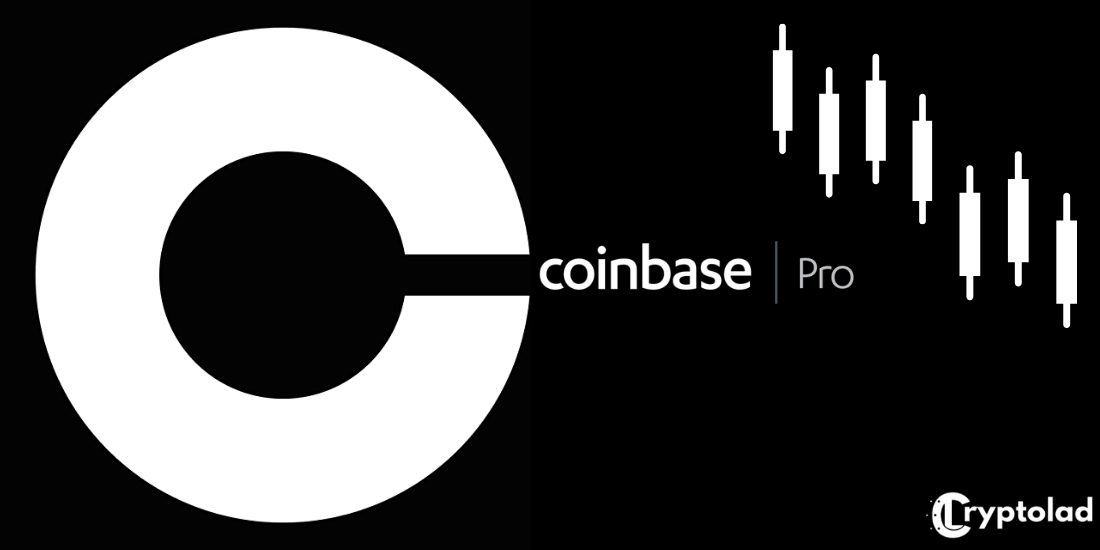 Global Digital Asset Exchange, or GDAX, is a decentralized cryptocurrency exchange platform that was founded in 2017 and operates worldwide.
The platform is home to some complex trading tools, and if you are a novice, you may need some time to become accustomed to them before you can easily engage with it.
 As we shall discover during the latter part of our GDAX review, GDAX is one of the most powerful crypto trading platforms.
Let's take a look!
If you Search the term "GDAX," you'll get a lot of Coinbase-related results.
That's because GDAX was renamed on June 29, 2018, to make more room for Coinbase Pro, a stronger and much more user-friendly service.
The Coinbase team announced Coinbase Pro in a Tweet earlier that month, stating that the new framework was built on the current GDAX platform with customers' requirements in mind.
So, what is GDAX? The short explanation is that GDAX is a digital currency exchange that presently trades Bitcoin, Ethereum, Litecoin, and numerous fiat money, among other assets.
It stands for "Global Digital Asset Exchange".
There are a variety of trading pairs available on the site.
Some of the possible pairings on the website are listed below:
GDAX has been focused on establishing a great reputation both before and after its relaunch, as the crypto industry continues to grow to various areas of the globe.
With more participants entering the market every day, it's more important than ever to know which avenues are most fit for different investors.
The most skilled and professional dealers may find GDAX to be more helpful.
This is because it was created with more complex interfaces that most beginner traders find difficult to traverse.
Regardless, the platform caters to both novice and expert users.
GDAX (Coinbase Pro) and Coinbase are sibling businesses controlled by the same individuals; if you've been dealing with Coinbase and want to broaden your investing horizons, GDAX may be a good choice.
Even those seeking a better option to Coinbase may discover GDAX to be a viable option since its transfer cost is lower.
The owners intended to offer all 13 million Coinbase customers a more sophisticated crypto exchange.
The cause seems to be that Coinbase only enables you to purchase and sell bitcoins.
On the other side, GDAX enables you to exchange them in real-time, utilizing several different financial instruments.
Although GDAX aims to attract more seasoned traders, it is still feasible to utilize real-world payment options such as a bank to transfer and withdraw money!
The wonderful part is that if you have a Coinbase profile, you are automatically accepted onto the GDAX platform.
All you need to do is input the same login credentials that you use at Coinbase!
Just like Coinbase, GDAX currently boasts one of the biggest trading activities in the crypto market.
In July 2018, the platform averaged approximately $100 million in daily transactions. 
So now that you understand what GDAX is and how they got involved, the later part of our GDAX analysis will speak about their new makeover to Coinbase Pro!
If you've already got a Coinbase account, all you need to do is register for Coinbase to gain access to the GDAX platform instantly.
If not, let me briefly describe the sign-up procedure, which is identical for both Coinbase and GDAX.
As the service is located in the U.S., they treat user accounts pretty seriously.
This implies that, unlike other platforms, you will not be free to transact anonymously.
As a consequence, you will have to go through a KYC (Know Your Customer) procedure.
But don't panic, it's effortless and only takes a couple of minutes!
First, you must provide the platform with a variety of personal information. This will contain your identity, nationality and complete address.
After this, you will further need to submit some documentation to verify your identity, such as a passport or driver's license.
The good aspect of this is that the identity confirmation is computerized, meaning that the computer can validate your identification without requiring any GDAX staff to do it directly!
So when You go through the procedure, it will only take about 10 minutes on average!
As soon as you have performed that, you may connect your debit/credit card or banking information and make a deposit right away!
Just remember that if you decide to take out more than $10,000 in a given day, you will have to supply the marketplace with extra info.
This varies on where you are located and may involve a phone confirmation or a demand for proof of residence (like a bank statement).
So now that you have learnt about the easy user registration procedure, the next section of our GDAX analysis will be looking at the exchange's operation and how it works.
GDAX works on a maker-taker price basis. Thus, orders producing liquidity (making trades) are charged at a different price than those which acquire liquidity (taking orders).
As of present, GDAX maintains maker charges at 0 per cent. Taker fees may vary from 0.1 per cent to 0.3 per cent based upon the client's trading volume over the preceding 1 month.
Furthermore, cryptocurrency deposits and withdrawals may be made free of cost, and there are no fees either for keeping a GDAX account or storing money in an account.
Accounts may retain assets forever and will not be terminated as a consequence of user idleness.
By contrast, Coinbase customers in the United States pay a minimum of $0.15 per conversion costs or a value of 1.49 per cent.
By analyzing these costs, it soon becomes apparent that customers making frequent transactions would likely favour the pricing structure connected with GDAX.
The digital currency exchange world is always constantly evolving.
This occurs for many reasons: Governments across the globe have yet to agree on legislation for cryptocurrencies fully.
Beyond that, there are constantly new coins and cryptocurrency platforms on offer. Moreover, with increased competition generated by the expanding industry, exchanges depend on reputation, reliability, safety, effectiveness and other criteria.
GDAX has been able to leverage the power of the Coinbase business and reputation to become one of the most prominent digital currency markets in the last few years.
Users seeking to make regular trades for minimal costs may discover that GDAX is a great choice for their digital currencies transfer, especially if they concentrate on the most prominent brands.
Security is a significant issue for all cryptocurrency exchanges, and GDAX is no exception.
Given that it concentrates on a customer base of professional investors, cybersecurity is particularly essential.
As per the GDAX web page, the marketplace is subject to constant Cyber security and financial assessments.
Some 98 per cent of digital assets for clients are kept completely offline in what has been termed as "cold storage," guaranteeing that such assets are secured in the best way possible against hackers and fraud.
Further, GDAX gives customers the peace of mind that comes with dealing with an insured exchange.
All USD balances on GDAX are protected by FDIC insurance, with total coverage of around $250,000 per client.
GDAX is a worldwide marketplace with a huge number of countries where it operates.
The United States, the United Kingdom, and the rest of The European continent have the most users on the site.
Users from Singapore and Australia, on the other hand, may trade on the site; the only difference is that they must use other currencies since their original currencies are not presently supported.
It is only reasonable that a worldwide exchange accepts as many denominations as feasible. GDAX, as previously mentioned, accepts both cash and cryptocurrency.
Ethereum, Bitcoin, and Litecoin are examples of crypto; central bank currencies, on the other side, only comprise the USD, EUR, and GBP.
On the service, all of the aforementioned currencies may be immediately deposited and exchanged.
Bitcoin may be exchanged for any fiat currency, while Ethereum or Litecoin can only be exchanged for euros and dollars.
GDAX also provides its customers with the advantage of the large infrastructure of the Coinbase platform.
Coinbase customers may register for a GDAX membership without passing the same kinds of obstacles that other platforms need.
Further, users may move money between GDAX and Coinbase wallets for free at any moment.
Users that regard fees as a key factor of their payment system will like what this exchange has to offer.
GDAX, you got it, is said to have some of the lowest transaction fees in the business.
Coinbase has a reputation for charging exorbitant fees on user transactions, so GDAX may come in useful if you're dealing with the Coinbase service.
GDAX is powered by Coinbase, making switching between the exchange platforms a breeze.
The costs charged will vary depending on the type of the trade and the medium used; in general, trading fees range from 0.1 per cent to 0.25 per cent.
GDAX provides a great bargain for any dealer seeking to save costs compared to its sibling firm, Coinbase, which charges 3.99 per cent.
Customer support is essential to every platform user, and we wanted to look into it in our GDAX exchange evaluation.
Customer service differs according to the form of communication.
GDAX, like other sites, enables users to send their questions through email or social networking sites.
According to the information from different sources, the GDAX staff usually responds to a customer question within 24 to 72 hours.
Because the timeframe only considers working days, submitting a question during the weekends or holidays may result in a relatively long response time.
In addition to email and social media platform assistance, GDAX has a handy help section where users can get solutions to their questions.
Before filing an official enquiry, you should go through a few of the topics addressed in this section.
Generally, we found the service to have a decent customer care staff that strives to resolve each problem reported by their customers as quickly as possible.
If you need to contact GDAX support you can do so here.
Any exchange's security is paramount, and GDAX appears to be taking it seriously, based on what we've learned.
The company has implemented a variety of safeguards to protect its data from security breaches.
Some of the major measures they have in operation are listed below:
GDAX uses AES–256-bit cryptography to keep user wallet data and keys secure.

A two-factor authentication scheme is included in the service to prevent unwanted access to sensitive data.

All of the platform's activities are protected by SSL encryption.
To reduce the risk of being hacked, the platform keeps 98 per cent of its customer money on a cold storage backup system.
Aside from all of the security precautions in place, there is always the possibility of losing funds in one way or the other.
This is why the site has collaborated with the Federal Deposit Insurance Corporation (FDIC) to guarantee that customers' money is always accessible to them, even if a hacking assault occurs.
Opinion of the Public
More than GDAX Bitcoin evaluations can ever disclose, the public perception of a site may assist uncover any beneath the surface problems.
Because the public is mainly made up of previous and current platform users, you can get a sense of how the system worked in the past and how it operates now.
The platform recently had difficulty with its Ethereum trading.
According to reports, the network had a malfunction that impacted Ethereum holdings; at the time, several active members noticed that their Ethereum account balances had momentarily decreased by certain periodic percentages.
For example, if a user owned 300 ETHS, their account would be lowered to 0.10 ETH.
A multi-million-dollar sales were subsequently found to be the cause of the brief system failure. The GDAX staff jumped in and fixed the problem, but some users were sceptical about the service.
In general, it's safe to say that most of GDAX's products under our overall evaluation passed our authenticity and safety assessments or analysis.
So that's the end of our GDAX analysis! We realize that we have given you or maybe even overloaded you with vast amounts of information and knowledge, but if you have followed it from beginning to the end, you would then know all there is to learn about it!
This review covers everything, including GDAX pricing, customer service, coin accessibility, safety, user ease of operation, and even payment options.
GDAX is a very well-kept and maintained cryptocurrency and fiat currency exchange.
It is FIDC-insured and keeps upwards of 90 per cent of its users' money offline.
Furthermore, as opposed to other exchanges, the platform charges very cheap transaction costs.
For individuals who believe themselves to be more skilled traders, this may be an excellent opportunity to put their knowledge and abilities to the test.
As We wrap up our GDAX review, we feel compelled to point out that the renamed version of this platform (Coinbase Pro) was created with the end goal in mind, resulting in increased user engagement and confidence in the crypto sector.