5 Crypto Exchanges With Lowest Fees (2021)
Maximise your profit margins by trading with these exchanges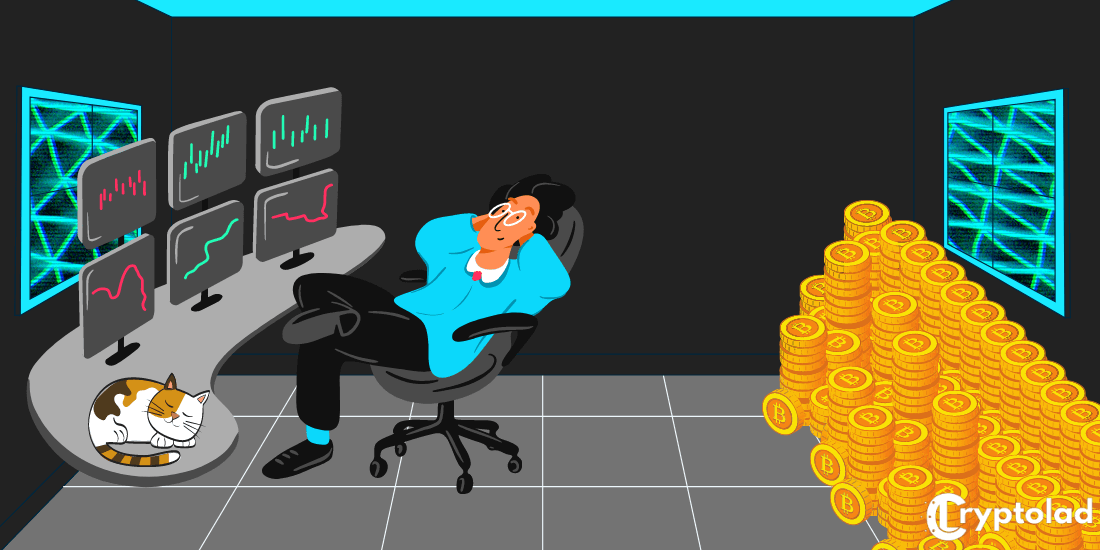 Howdy Howdy!
As Im sure youre well aware, there are many factors that go into choosing the right cryptocurrency exchange.
One of the most important things to consider is trading fees, you want to find a reputable exchange with low fees in order to maximise your trading potential.
So here are the 5 crypto exchanges with the lowest fees in 2021.
Let's take a look...
#1 | Binance
The world's largest cryptocurrency exchange also has the lowest fees. Traders can expect to pay as little as 0.05% per transaction while enjoying high liquidity, fast transactions, instant withdrawals while trading on an advanced trading platform with limitless features.
#2 | CEX.IO
One of the old-school exchanges. Traders enjoy a tiny 0.25% transaction fee. CEX.IO offers great services like staking, margin trading, and crypto loaning. CEX.IO also takes security extremely seriously and has not had a data breach since 2017. CEX prides itself on being a low fee crypto exchange.
#3 | Kraken
Kraken remains one of the best exchanges on the market today and it's not hard to see why. Combining their measly 0.26% transaction fees with their great reputation and customer service, Kraken is one of the most user-friendly crypto exchanges on the market.
#4 | Coinbase
Coinbase remains one of the most dominant exchanges in crypto and it's not hard to see why. With low trading fees of around 0.5% , a secure and high-speed network that is all backed up with excellent customer support, Coinbase is a cryptocurrency exchange fit for a king.
#5 | Bittrex
As a lesser-known crypto exchange, Bittrex makes up for it with their great fee table. Beginner traders will only pay up to 0.75% as maker/taker. Making Bittrex one of the crypto exchanges with the lowest fees on the market.
The overall best cryptocurrency exchange in the market
Transaction Fees: 0.05-0.1% | 24/7 support: Yes | Supported Cryptocurrencies: 155 | Mobile App: Yes
---
Pros

World largest crypto exchange

Highest liquidity

Demo app & Binance Academy
Cons

Can seem complicated at first
Whether you've been into cryptocurrency for a while or have just started trading you most definitely have heard of Binance.
It is the most popular and most used platform on the market.
You must be thinking if it is so popular, the rates must be high too, right?
Surprisingly, it is one of the cheapest cryptocurrency exchanges in the market.
Let's explore some of its aspects:
Fees
The absolute highest transaction fee you will pay on Binance is 0.1%, the lowest fees you can pay are just 0.012%.
Binance doesn't charge you anything while you are depositing or withdrawing, the main reason for this is not using fiat currencies and only allowing crypto trading.
Trading volumes
If you're a frequent trader or are trying to get into the crypto world big time, you would be delighted to know Binance offers the highest trading volumes in the market.
Offering over 150 cryptocurrencies with high trading volume and liquidity, Binance becomes the go-to platform for any serious altcoin traders when you factor in their extremely low crypto trading fees
Security
Apart from keeping the transaction fees and other charges at a minimum, Binance is also very good when it comes to security and data protection. It uses most of the advanced security measures.
The cryptocurrency exchange uses a two-factor authentication upon every transaction and login attempt. You can also use more advanced features to keep your transactions safe.
One of the back draws this platform has is its complexity. If you do not know anything about cryptocurrency and want to start, Binance can be confusing at first due to the large number of features on the platform.
While Binance offers the lowest fees in the market, they also have the highest liquidity out of any other exchange, this often results in lower crypto prices when trading.
Trading with Binance will see you make the absolute most out of your investment.
---
Security that is second to none
Transaction Fees: 0-0.25% | 24/7 support: Yes | Supported Cryptocurrencies: 25 | Mobile App: Yes
---
Pros

Robust & easy to navigate

Highest level of security

Staking & crypto loan options
Cons

Limited trading options
CEX.IO is one of the old-school crypto platforms. The exchange is 8 years old, which is an eternity in crypto time. In this short or long period of time, CEX have made a great name for themselves.
When you think of CEX, you automatically think "safe," "secure," and "trustworthy."
People might not know that it is also one of the cheapest cryptocurrency platforms in the market.
Fees
CEX.io is used by over 4 million crypto enthusiasts globally due to its incredible interface and policies, resulting in great public reviews.
When it comes to fees and transaction costs, it is very cheap. The transaction fees vary between 0% to 0.25%, depending on the volume you are buying.
Users can use their Visa or MasterCard to pay for their transactions, direct bank transfers can also be used.
If you want to buy cryptocurrency using cryptocurrency itself, this option is also present.
Security and Protection
When it comes to the security and privacy of your information, CEX.IO does it better than anyone.
CEX.IO does an amazing job informing you of all transactions and login attempts being made from your account.
Moreover, full encryption of your precious information like credit cards, passwords, and the transaction is guaranteed so that even if someone tries to hack the information it is kept safe and secure.
Special firewalls are installed to stop the DDOS attacks by the hackers trying to breach the platform.
Volume and Diversity 
One of the draw-backs of this website is the small variety of the currencies being offered.
This does not mean that mainstream and common coins wouldn't be present, you can still use this platform to trade the famous cryptocurrencies like Bitcoin, Ethereum, etc.
Other than that, CEX.IO is a good option for you to choose, even if you are just starting to get into crypto trading because it has a fairly simple interface, it's very easy to use and figure out.
CEX.IO has perfected the basics. Honestly, this is perfect for 90% of crypto investors.
CEX.IO has been around for many years and has become a trusted household name among the crypto community, boasting great transactions fees, high security, and multiple crypto-earning platforms, it's not surprising to see them in second position
---
The friendliest crypto exchange
Transaction Fees: 0.05-0.25% | 24/7 support: Yes | Supported Cryptocurrencies: 56 | Mobile App: Yes
---
Pros

Customers always come first

Great educational archive

High liquidity
Cons

Limited amount of altcoins
Like other crypto platforms and exchanges in this article, Kraken is also a well-known and reliable exchange.
Kraken gained its great reputation because of the policies and incredible services it has offered users over time.
Thus setting it apart from its competitors and the other mainstream platforms, helping it stand out from the crowd.
Its low fees are just one of its most attractive features.
Let's take a closer look...
Fees
It would be just improper to talk about Kraken without starting with its incredible fee structure.
Incredible transaction fees are one of the main reasons why Kraken has so many users.
To start, the lowest fee ranges between 0% and 0.26%, almost similar to CEX.IO.
A few things decide this rate; the first is the currency pair you will be trading.
The second is decided based on the past 30-day trading volume in terms of US dollars. The more you trade, the less you pay in fees.
If you are using an advanced in-built feature provided by Kraken known as Leverage, you will need to pay additional fees: Margin opening fee and Margin rollover fee.
Protection and Security
Low fees on transactions aren't the only highlights of Kraken.
It is also equipped with all the security options to keep all your information and transactions safe and secure.
Two-factor authentication and notifications for each login and transaction are present by default. You can also add multiple additional advanced security features.
All your precious information is kept safe using high-level encryption.
Volume and Diversity
Similar to Binance, Kraken also boasts a high trading volume, which is good for day traders.
The variety of coins on this platform is also decent. They currently support 56 different coins with which you can trade with.
They also allow you to pay for all the currencies by linking your bank account, making Kraken one of the most convenient platforms to use.
Kraken is considered a veteran among crypto exchanges with a decade in the business. It's no surprise to see them on this list as they're our #3 ranked best cryptocurrency exchanges overall and #1 ranked by customer service.
---
One of the overall best exchanges on the market
Transaction Fees: 1.5-3.8% | 24/7 support: Yes | Supported Cryptocurrencies: 25 | Mobile App: Yes
---
Pros

Great customer service

Trusted and safe exchange

Coinbase Pro platform
Cons

Limited trading options
Coinbase is one of the biggest names in crypto.
Coinbase has quickly become of the best exchanges in the world because of its great user experience.
Their fees might not be that good when compared with the exchanges above, but compared to the rest of the market, their fees are still very reasonable.
Fees
The transaction fees vary between 1.49%- 3.99%.
These rates vary due to certain factors.
For example, in the United States, if you make a deposit using a local bank, you'll need to pay 3% as a transaction fee.
Next is the transaction amount, the fee depends on the volume and cost.
This cost is also known as the Coinbase fee, it is calculated based on your region, the coin type, and the volume you are buying.
For example, if your total cost is $10 you will have to pay 0.99%, which is $0.09 of the total.
If you are paying for the cryptocurrency using a credit card, you will have to pay a 2% flat transaction fee o. A 2% transaction fee is also charged for cryptocurrency conversion from one coin to another.
Interface
Not only does Coinbase have some of the lowest trading fees but everything is designed in a way that makes navigating the platform extremely easy.
Even if you are new to cryptocurrency trading, by using Coinbase you won't feel lost or confused.
Unlike other platforms, you won't be seeing a lot of advanced features that might confuse new users.
Coinbase has cemented itself as a huge player in the crypto exchange market due to its great customer service, ease of use, and good trading options. It's not hard to see why over 40 million people use them.
---
The exchange for advanced level traders
Transaction Fees: 0.25% | 24/7 support: Yes | Supported Cryptocurrencies: 61 | Mobile App: Yes
---
Pros

Huge amount of trading options

Very technical interface

Advanced trading tools
Cons

Not for beginners
Bittrex is one of the few platforms known for its own unique policies when it comes to the rules and regulations of cryptocurrency exchanges.
Unlike other platforms, it has its own policies and services, loved by all its users.
They consider Bittrex to be among the safest platforms in the crypto market currently.
However, most people don't know that apart from having robust policies and reliable security, it also offers some of the cheapest options too.
Fees
The transaction fee structure of Bittrex is quite different from other mainstream platforms.
Bittrex decided to keep its transaction fees constant. Unlike others, their cost does not vary based on transaction volume.
The transaction fee is kept at 0.25% for all transactions and withdrawals.
Protection and Security
Security is an important feature for any platform to have.
Most of the cryptocurrency platforms use online wallets or third-party companies to handle currencies and transactions. This is not considered safe as the trail can easily be hacked.
Bittrex is considered one of the safest platforms because, unlike others, they use a cold storage device to store their crypto assets.
By cold storage devices, we mean offline wallets. This is the safest way to store crypto as it can not be traced or hacked easily.
Bittrex's policy to use cold storage is preferred by many crypto users.
Who wouldn't want a platform that keeps their assets safe and offers a good transaction rate?
People that have safety as their top priority should definitely choose Bittrex.
Interface
There are a few drawbacks with all the advantages and positive reviews, although it's nothing severe.
Some of the issues that people have been facing are mostly because of how complex the platform is.
New users and traders who have just gotten involved in cryptocurrency find it a tad bit hard to use.
We recommend only using Bittrex if you're an experienced trader to avoid any accidental trades.
Bittrex has one of the best security systems in the market. You can rest easy knowing your investments are safe with Bittrex. If you're looking for some advanced trading tools then Bittrex is perfect for you.
---
How to Choose the Right Cryptocurrency Exchange
The world of Cryptocurrency is getting more diverse by the day, coming up with thousands of platforms where you can trade, buy and convert your cryptocurrencies.
These trading platforms have become so abundant that it's a bit tricky to find the right exchange.
It would be best if you kept a few things in mind before you select a platform.
Low transaction fees do not always mean that you can trust them with your information and perform transactions. Many platforms don't have security as their top priority but are offering no transaction fees. These platforms are vulnerable to cyberattacks, and a lot of your important data can be compromised.
If you want to find a good cryptocurrency platform with cheap transaction fees, you should always keep these important factors in mind.
Security should always be your top priority, so find a platform that will keep your data safe.
You don't want to wake up and find your wallet wiped clean. It is always better to pay a little more money, knowing that your assets are kept safe.
Keeping all the points discussed above in mind, we are really confident that our guide will help you choose the best platform with the lowest costs and enable you to embark upon your crypto journey!
New to Cryptocurrency? Read our free beginner guide!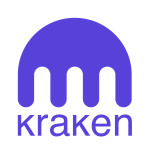 Kraken - One of the largest exchanges in the world
Kraken is one of the most traded exchanges in the crypto markets with extremely low trading fees of 0.05%-0.25%. The high volume and liquidity at Kraken means you can enter and exit trades quickly and capture margins instantly with slippage. Kraken is the best exchange for high-speed crypto trading!
There are many factors to consider before buying cryptocurrency.
Choosing the correct Cryptocurrency platform or exchange is an extremely important step to take before making your investment.
Some of the factors to keep in mind are security, transaction speed, ease of use, etc.
What most people don't consider while buying coins is the transaction fee cryptocurrency exchanges deduct from you, resulting in unseen losses.
On the other hand, there will be many exchanges offering extremely cheap transaction rates, luring you in.
However, it's not wise to just make your decision based on transaction fees alone.
Some exchanges are not secure and might leak your information between transactions, this can lead to theft and other scams.
It does not mean that all exchanges offering low fees are not secure; you just need to be cautious.
If you're trading actively, transaction fees add up quickly and cut into your piece of the pie.
Happy trading!