BioCoin: The Eco-Friendly Cryptocurrency
August 29, 2021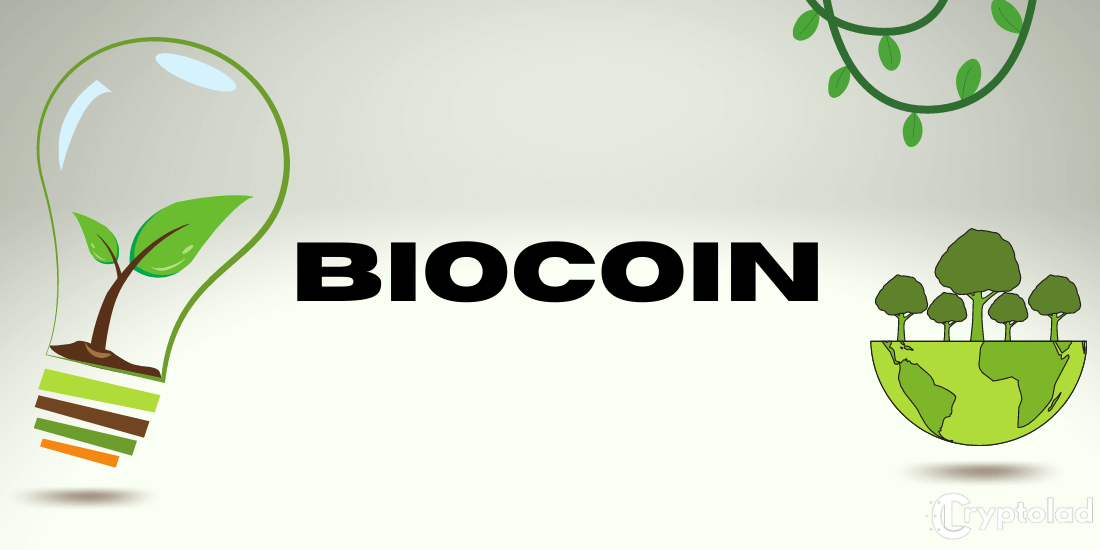 It's no secret that our planet is warming up at an alarming rate.
In the last 3 decades, humans have released more carbon and other greenhouse gasses into the atmosphere than the previous hundred thousand years combined.
At a critical time like this, the world of cryptocurrency has decided to step up and do some damage control.
BioCoin Foundation is a product of these ideas that want to use an eco-friendly cryptocurrency and allied technologies to preserve the planet's health.
BioCoin is registered as a not-for-profit initiative founded to establish an international currency that addresses a fundamental issue: a low number of financial benefits to classify, analyze, and help conserve biodiversity for the cause of sustaining a healthy world.
Because there are no financial benefits for this noble cause, there is limited research on which societies, businesses, and governments can base sensible choices about maintaining ecosystems, attempting to deal with biosecurity issues, or simply knowing the compromises that arise in the context of economic growth.
The combined work of government organizations contributes to the collection of biodiversity data. 
Like the activities of institutions such as national museums.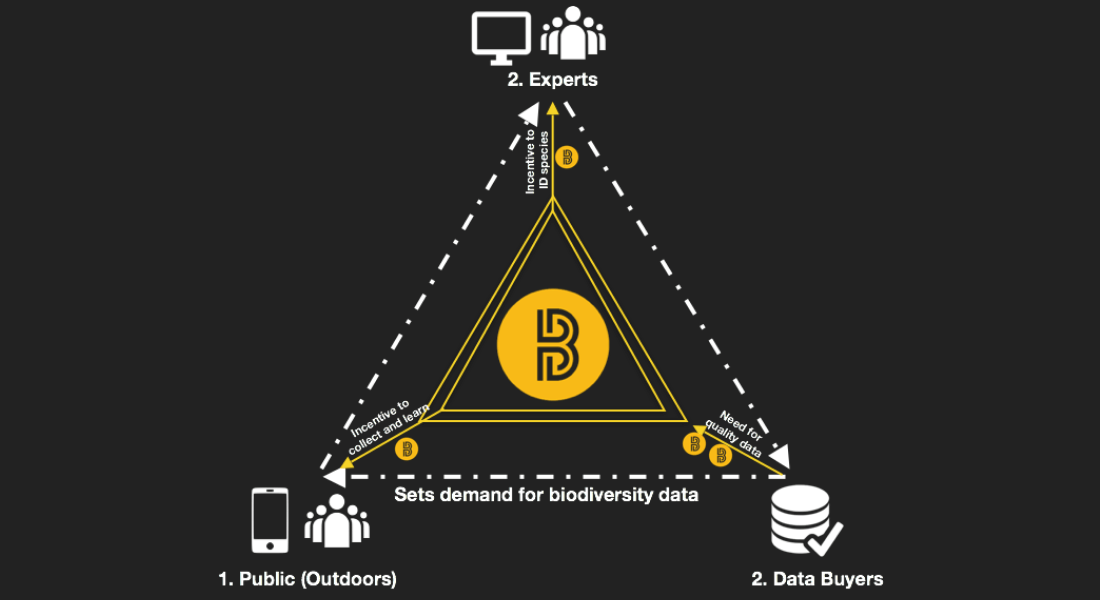 The pro-bono actions of scientists and researchers and also the technologies created to inspire them also contribute to overcoming the lack of biodiversity data to a certain degree.
However, in comparison to the enormity of the challenge, their attempts are still rather restricted.
Furthermore, both state and citizen efforts tend to be centred on readily accessible places, such as dedicated animal sanctuaries or national parks near metropolitan centres.
As a consequence, only about two million of an approximate eight million species have been discovered.
Their degrees of presence and mobility in local ecosystems through time is little understood or maintained.
To read more about this eco-friendly cryptocurrency, you can read BioCoin's Whitepaper.
The organization is now posting BioCoin profits (and prospective profits) on Bioexpertise.org after updating and deploying their newest consensus algorithm model.
This is a major advancement. It feels like it is a first-of-its-kind development, but they would want to learn about more instances if they arise.
This lending-based "currency" is still a centralized method that focuses on their proprietary algorithms and does not use blockchain technology.
It is not yet tied to any real-world money or service.
However, Bioexpertise.org provides us with a platform for developing and evaluating the coin in real time, as well as creating a reliable foundation for an exchangeable currency at a future stage.
Using the coin, we have the opportunity to begin integrating innovative features that will certainly enhance the collaborative super-intelligence (AI) in this sector.
This connection among superintelligence, human knowledge, and the financial incentive is a potential approach to addressing some of humankind's most pressing issues, in this instance the destruction of the earth's biodiversity.
The organization will continue to evaluate the coin in its virtual version as a predictor of probable real-world outcomes.
To stay up to date on their progress, you may join Bioexpertise.org and begin processing BioCoin for the benefit of the world, or you can subscribe to their email list.
BEE aims to increase the value of environmental preservation by paying individuals for their knowledge about the environment.
It is a work-in-progress that views understanding about nature not as a laid-back discussion board for nature enthusiasts, but as a highly prized asset vital to humanity's well-being and worthy of compensation - just like every other career that actually creates employment and drives an economy and its growth.
How to Earn BioCoin Tokens (BEE)
BioCoin will pay you BEE tokens for every correct identification you make, here's how to get started...
Signing In
To Sign up, visit https://bee.questagame.com/
If you're signed up and already have an account, choose Login.
BEE is connected to the QuestaGame application too. 
So, in case you already have an account with them, simply click login and use your existing login details.
Are you a new user? Use the sign-up option and register yourself. 
Add your email and password, and you will be all set!
Choose Settings 
Once signed in, you may begin recognizing sightings, however, we suggest that you first visit your settings section.
In each area, you can check your present expertise level.
Level 1 denotes a newbie

Level 10 equals mastery
Your degree of skill will rise in proportion to the amount of accurate IDs you get.
Higher degrees of competence give your identifications greater weight or value than those of individuals with lesser levels of knowledge.
It also allows you to see more important sightings, challenge previous IDs from everyone else, see the submitter's initial Identity, and add "additional comments/facts" to your profile.
If your experience rating is less than it should have been then please click the green button for Increasing your expertise levels.
For example, if you already have some knowledge in a category.
This will lead you to a screen where they may assign a grade of competence to you.
Identification of Sightings
Choose Sightings for Me to ID from the options.
In settings, you may now view a portfolio of sightings from the groups and locations you've chosen.
This identical gallery may also be found in the lower part of the main website.
Click on the picture to pinpoint a sighting.
With the order by option, you may also choose how the sightings are arranged. All existing sightings are listed in descending order of BioCoin valuation.
Quick attention is required for sightings that require further identification.
Following/pinning sightings that you have now followed or pinned
Every sighting has a percent completion bar at the bottom.
When the bar reaches 100 percent, it will "shut" and vanish from the display.
The percentage indicator is dependent on how long the sighting has remained open for IDs and how many IDs it has got so far.
There is also a $ price, which is a part of the Pays to Know Nature initiative, and a BIOCOIN valuation.
The Pays to Know Nature Program
The Pays to Know Nature initiative is intended to assist preservation agencies in the field in their efforts to preserve nature.
When you accurately recognize a sighting using the BioExpertise Engine, a modest donation is made to a conservation organization of your choosing.
Also, see your profile page for more information about selecting a conservation organization.
Identification Submission
When you tap on a picture from the "Sightings to ID" category, you will view all of the images connected with that contribution, as well as an outline that indicates its position.
There are 4 necessary fields for providing identification of the pictures:
How good are the photographs, and how useful are them in recognizing the sample?
The Standard of Any Field Comments
Field observations should offer details that the pictures do not give.
How perceptive are they, and also how useful might they be in further scientific analysis or in recognizing the sample on its own?
Begin entering the scientific nomenclature for the taxon stage you are certain of.
You should not be speculating.
For instance, if you suspect the specimen is one of two distinct species but are unsure which one it is, provide the genus as the identifier.
The remarkability result represents how probable it is that you will see that sample at that time and place of the year.
Less remarkability is more probable.
Higher ranked specialists would be able to see what the contributor recommended as the Identification, as well as give extra remarks and interesting information about the specimen.
BioCoin hopes to play an important role as the cryptocurrency community and society as a whole looks to bring awareness to the environment and find more eco-friendly solutions.
We love this exciting new concept look forward to seeing the BioCoin project progress in the years to come!