OKEx Review: Better Than Binance?
The Titan of Cryptocurrency Exchanges
12 June, 2021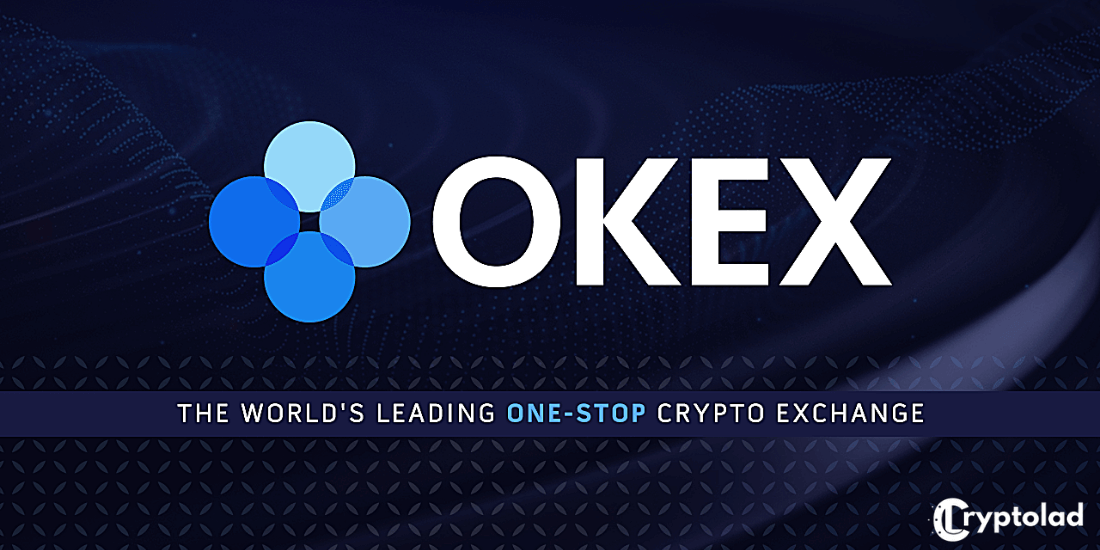 A technical traders dream
---
OKEx Review Verdict
OKEx is undoubtedly one of the biggest players in the crypto industry. The exchange has one of the best technical trading platforms we've seen, with very low fees and high liquidity, clearly making it a perfect exchange for advanced intraday traders. With that said, due to their heavy focus on the trading platform, they've inevitably seen a slight slippage in their customer service department, although they do seem to be working on it in 2021. 
---
Launch Date: 2017 | Transaction Fees: 0.1-0.15% | 24/7 support: Yes | Supported Cryptocurrencies: 246 | Supports Fiat: Yes | Mobile App: Yes | Based In: Malta | Demo Trading: Yes | KYC: Yes
---
Pros

Over 400 unique trading pairs

Buy or Sell Cryptocurrencies with a diverse set of options such as Bank Transfer, Visa, MasterCard, ApplePay, Paypal, and more.

Impenetrable Multi-layered Security System

Seamlessly designed mobile app for Apple and Android Users

Zero Deposit Fees

Nominal Trading and Financing fees compared to other options in the market
Cons

The Customer Service can take some time. 

Geographical restrictions to major countries.

Withdrawal transfer limitations

Not for beginners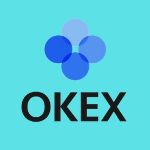 OKEx is one of the best exchanges for technical trading
When using OKEx's trading platform you can't help but get a little excited, you have trading tools to suit any market condition. Any serious trader would definitely enjoy using this exchange. 
The OKEx Platform is a household name when it comes to Cryptocurrency exchanges.
Headquartered in Malta, the platform is home to millions of users and active traders that have access to an extensive list of cryptocurrencies and trading pairs.
Founded in 2017, The OKEx was developed by JayHao and his team of talented developers.
The CEO, Jay Hao, was known as a game developer before he moved into the Crypto Sphere.
Main Features of OKEx:
Margin trading

Spot trading

Perpetual swaps

Integrated storage wallet

C2C Trading

Crypto-to-Crypto trading

Crypto-to-fiat trading

Trade via Mobile App

24/7 customer support

Easy-to-use interface for beginners

Supports several payment methods

Futures contracts
Is OKEx Trustworthy?
OKEX is easily one of the best cryptocurrency exchanges when it comes to customer reviews. 
While it may not compare to some cryptocurrency exchanges when it comes to reviews, OKEx holds its ground against the largest cryptocurrency exchanges in the world. 
Trustpilot, the leading customer review analyzer, has OKEx rated at a respectable 3.6-star rating over 106 reviews.
However, various other review analyzers rate OKEx around the 4.1 and 3.8-star rating.
Interestingly, Binance and Coinbase, the world's leading cryptocurrency exchange, are rated 2.1 stars and 1.7 stars, respectively. 
Their high start rating is decadent of their efforts and can be mainly attributed to their diverse options, interactive app, seamless trading, and features. 
While there were a few negative reviews on the Trustpilot platform regarding OKEx; however, a significant number of positive reviews praised their mobile app, seamless trading, and diverse trading options. 
By focusing on making their platform as interactive as possible, beginner crypto investors, traders, and enthusiasts can effectively learn how to trade cryptocurrencies.
Simply put, you can trust OKEx; however, is the platform safe? Is their security impenetrable, well let's see? 
Is OKEx Safe To Trade On?
Like every cryptocurrency exchange in the market, OKEx emphasizes security. Security options such as 2FA, KYC, and MFA have become the standard measure throughout the cryptocurrency industry.
Today, wallets and exchanges that do not comply with standard security measures are often blacklisted or refrained from use. 
Therefore, OKEx has integrated formidable security measures to allow users to secure their coins without any added risks.
OKEx users can use MFA or 2FA authentication options to secure their assets.
Moreover, OKEx users also have to verify their personal information before registering their account on the platform. 
Interestingly, OKEx has had a squeaky clean record when it comes to hacks. If that's something you're interested in, OKEx has a proven clean sheet.
With trading volumes exceeding $10 billion, you can relax knowing that this company is registered, established, and very real.
Additionally, OKEx is registered with financial authorities in Malta.
In conclusion, yes, OKEx offers a secure cryptocurrency exchange. 
Now, let's address the elephant in the room—the Fees. 
OKEx Fees
We need to evaluate exchange fees before choosing our preferred cryptocurrency trading platform.
Low fees can play a critical role when trading larger position sizes with margin and performing multiple trades in a single day which can be detrimental to your potential profits. 
One of the biggest questions when performing your due diligence is which option gets you the most bang for your buck. Let us analyze OKEx's fees.
To understand OKEx's fees, we need to dive into their Customer tiers. OKEx has a unique maker and takers category.
Interestingly, the maker and the taker fees rate depend on customer tiers, trading markets, and asset classes. 
 

OKEx Customer Tiers
There are two main user classifications on OKEx, namely: Normal and VIP. 
Normal users on OKEx typically trade less than $5 million. Interestingly, normal users can level up their accounts based on the number of OKB they hold.
The number of OKB they hold corresponds to various tiers that give users exclusive benefits.
Moreover, normal users can level up to a VIP status if they maintain a minimum monthly trading volume of $5 million.
VIP users are currently divided into seven tiers divided by their trading volume threshold that ranges from $5 million to $1 billion. 
OKEx Trading Fees
The most you're going to pay as a maker is 0.1% per transaction. While the most you're going to pay as a taker is 0.15% per transaction. Wi
OKEx undoubtedly has one of the best fees on the market.
Additionally, OKEx provides the cheapest withdrawal fees among all notable exchanges. At the time of writing, BTC's withdrawal fees on OKEx are 0.0004 BTC.
However, OKEx offers zero withdrawal fees for other cryptocurrencies, excluding a select few. Finally, considering deposit fees, OKEx does not charge anything to function your account with cryptos.  
To summarize, OKEx is home to some of the cheapest fees and hence is worth to be considered, especially when dealing with Bitcoins or other upcoming cryptocurrencies. 
Does OKEx Have an App?
With the cryptocurrency market experiencing mass adoption, cryptocurrency exchanges need to have well-designed mobile apps. Studies have reported that almost 60% of all internet traffic is via mobile phones. 
 Therefore, to cater to a broader audience, OKEx has created a seamless mobile app.
The OKEx mobile phone app is easily one of the sleekest and most interactive apps on the market. 
The OKEx mobile trading app is available to download on all major platforms such as Android, iOS, Microsoft, and Mac devices. Users can instantly trade their assets through their phones. 
Interestingly, users can easily access every feature from their website. These features include access to withdrawals, deposits, trading tools, trades, options, assets, and more.
Users can perform their technical analysis on the go via the OKEx mobile app.  
The app is designed with the customer in mind. As you can see, the app has a very clean and seamless UI. 
Signing Up with OKEx
As mentioned earlier, OKEx has designed its app and website with the customer in mind. Interestingly, setting up an OKEx account is surprisingly easy.
All you need to get started is a valid email address.
However, there are some KYC policies that would require your passport, address, and government Identification, but you don't have to worry about them unless you intend to withdraw over 100 BTC in a day. 
After you're signed up and registered your account, log in to your OKEx account using your email and password.
You must take full advantage of the 2FA and MFA for added security. To do this, go to 'Account Security' in your profile section and set it up.
Supported Countries
Users can use OKEx in 11 major languages, including English, French, Spanish, and Russian.
Like other notable exchanges, OKEx supports users from most countries; however, it does not offer support for the following countries: 
The United States of America

Hong Kong

Malaysia

Bangladesh

Ecuador

Bolivia

Cuba

Syria

Iran

North Korea

Kyrgyzstan

Crimea

Sudan
KYC Verification
To access features such as higher token withdrawal limits and C2C trading, users must undergo KYC verification. Here's what users will need for their KYC verification:
Personal Information

Passport or other government-issued identification documents

Residential address

Verification video
While on your OKEx dashboard, select 'Verify your account.'  
This will take you to the KYC verification page, where you'll have to select the nature of your account. 
Click on the respective account categories that suit you best and follow the prompts to complete your KYC verification.
The OKEx  KYC verification may take about 5-10 minutes to complete and an hour for staff members to review. 
Once reviewed, OKEx will inform you about your KYC verification. Once you've passed your KYC verification, you can begin trading. 
How to Deposit on OKEx
Now that you've gone through the necessary verification and registration processes, you need crypto assets to start trading.
There are two ways you can proceed. You could either buy cryptocurrencies via OKEx's Buy/Sell gateway, or you could deposit your existing assets into your OKEx account. 
Note that all incoming cryptocurrency transactions for your OKEx account are credited to your Funding account by default.
To start trading or to use OKEx products, you'll need to transfer funds from your Funding account to your Trading account. 
Buying Cryptocurrencies via OKEx
OKEx provides a seamless buy/sell cryptocurrency gateway for its users. It allows them to buy nine different crypto assets --including BTC, ETH, and USDT with various local fiat currencies.
You can instantly buy cryptocurrencies on OKEx via various vendors and fiat processors. 
Click the buy/sell option from the main menu on OKEx.
You'll see various options for supported currencies you can pay with and receive, using diverse payment methods. 
These payment options include but are not limited to:
Credit Card

PayPal

Apple Pay

Bank transfer

AliPay

Skrill

Google Pay

Gift Cards

Western Union
As you can see, the Buy/Sell gateway on OKEx also supports P2P and block trading. 
Depositing Cryptocurrencies in your OKEx account
Users who already own a few crypto-assets can quickly deposit them into their OKEx accounts and start trading. To do so, they can click on 'Assets' and click on 'Deposit.' 
The deposit screen allows you to choose from various tokens and coins you wish to move to your OKEx account and generate a corresponding address. 
For example, if you choose BTC, OKEx will generate a new BTC deposit address, where you'll have to send your BTC. 
Trading on OKEx
For most traders, the charting interface can be one of the most essential tools in their arsenal, which is why for many traders, charting interfaces are one of the most important considerations when selecting a cryptocurrency exchange. 
When choosing your cryptocurrency trading exchange, you must be comfortable with the trading interface, order types, and charting tools. Interestingly, the dashboard on OKEx is easy to use, as shown below. 
Everything is neatly listed. Users can easily access open orders, positions, order books, trade history, and more through the dashboard.
While very minimalistic, the default user interface enables users to access relevant information to enter into buying and sell positions or place pending orders.
Skilled traders that use chart indicators can do so by using the full-screen mode, as shown below. 
Traders can seamlessly switch between default OKEx charts or TradingVIew charts, perfect for smooth, intuitive, and clean-looking graphs where traders can easily use advanced trading tools and indicators to take the edge and maximize their profits while minimizing their risks. 
OKEx charts provide all the essential tools such as trend lines, indicators, and chart patterns. Moreover, users can choose from a diverse list of order types, such as 
Limits

Advance Limit

 

Market

Stop Limit

 

Trail

Iceberg

TWAP
Interestingly, iceberg orders are a feature unique to the OKEx platform.
The iceberg order type is an algorithm order type that prevents users from placing large orders to mitigate slippage.
It automatically breaks up the user's large order into multiple small orders that are placed according to the recent best bid and ask price and the parameters set by the user.  
Similarly, TWAP orders are also a feature unique to the OKEx platform.
The TWAP order type is an advanced algorithm order type that allows users to execute an order in portions at regular intervals of time set by the users. 
If you weren't already aware, OKEx offers a great paper trading system (no-risk trading simulator). Here's a quick video of how the simulator works, we highly recommend using it to sharpen your trading skills.
https://youtu.be/L58v505it6c
To summarize, Traders will be happy with OKEx's user interface, which offers a feature-rich, interactive, user-friendly, intuitive charting system that will enable many traders to take the edge with sophisticated tools, flexibility, and control of trade risk under their crypto trading strategy. 
OKEx vs. Binance
So, the most important comparison for the OKEx platform is Binance. Binance has quickly become the largest cryptocurrency exchange in the world. Let us compare these two and find out which one should be your cryptocurrency exchange. 
OKEx vs. Binance: Fees
Interestingly, the fees are very similar across the board for both exchanges. However, OKEx has a relatively higher taker fee of 0.15%, whereas Binance will only charge you a maximum of 0.10% per transaction. 
OKEx vs. Binance: Supported Cryptocurrencies
Both exchanges boast an extensive list of support cryptocurrencies. Currently, OKEx offers over 246 different cryptocurrencies that users can trade via the app or on their website against USD, BTC, ETC, and other notable trading pairs. At the same time, Binance offers support for around 174 different cryptocurrencies that users can trade via their app or on their website against various pairs. Interestingly, Binance has over 600 different trading pairs compared to OKEx's 400. 
OKEx vs. Binance: Trading platform
Using either of these platforms, you can tell these exchanges have tried to make trading as accessible and seamless as possible. Binance and OKEx platforms allow users to view their entire portfolio with relevant stats on the dashboard, which can be highly convenient for quick assessments of your growth. 
Binance's platform can be a little overwhelming for upcoming users compared to OKEx's simple and straightforward approach to trading. You can easily access tons of features and options on OKEx without being intimidated by advanced tools, which can be the case with Binance. 
OKEx vs. Binance: Withdrawal speeds
This is where Binance shines; they offer near-instant withdrawals on most fiat withdrawal methods. OKEx is a fair bit slower when it comes to withdrawals. On average, you can expect to wait up to 24 hours to receive your funds compared to Binance's 30 minutes. 
OKEx vs. Binance: Mobile App
These exchanges offer interactive, seamlessly designed, and well-developed mobile apps, which can be expected in this day and age, with a majority of internet traffic coming from mobile phones. 
OKEx vs. Binance: The Verdict
After closely investigating both of these platforms, it's hard not to notice how similar these two exchanges are.
Both exchanges offer exactly the same fees, cryptocurrencies, and have very similar platforms. In the end, it comes to the matter of preference and experience.
If you're a veteran trader, then Binance will be an excellent platform for you; however, if you're entering the cryptocurrency trading space, OKEx is an excellent option. 
OKEx in a Nutshell
OKEx has become synonymous with the title of the best cryptocurrency exchange in the market.
The Cryptocurrency exchange has undoubtedly shifted perspectives in the crypto sphere over the past few years.
OKEx is hands down one of the best cryptocurrency exchanges we've come across over the years.
With easy future and spot trading options, an exceptional training academy, 400 trading pairs, low fees, excellent customer support, easy-to-access platform are some of the few features of this platform.
In conclusion, we think OKEx is undoubtedly an exemplary cryptocurrency exchange, and it deserves its spot in the debate for the best cryptocurrency exchange in the market. 
We hope you enjoyed this OKEx review and wish you luck in your trading efforts
OKEx - The exchange designed for traders
OKEx is currently one of the dominant forces in the cryptocurrency market due to its incredibly powerful trading system, high liquidity, and insanely low fees of less than 0.15%. If you take your trading seriously, you need to try them out.